HOUSTON BANKRUPTCY AND APPELLATE ATTORNEY
PUTTING CLIENTS FIRST SINCE 1998
LAWYER ALEX WATHEN 281-999-9025 or 888-305-1919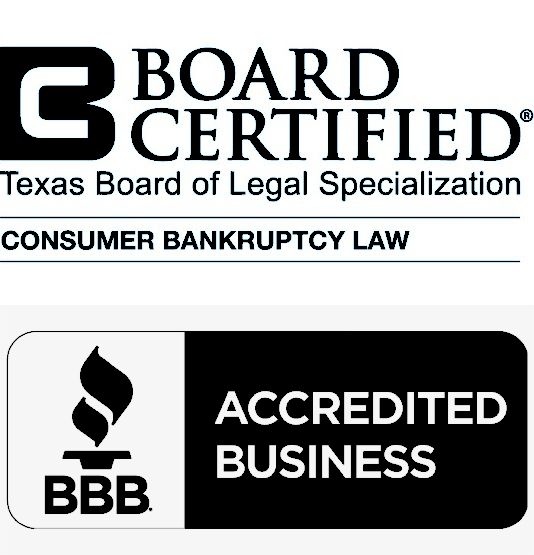 Make an appointment!
Board Certified Consumer Bankruptcy Law - Texas Board of Legal Specialization
Best Selling Author
Appellate Lawyer of the Week by Texas Lawyer Magazine
FastCompany Expert Bankruptcy Blogger
National Bankruptcy Forum Top 10 Contributor and Founder
featured on: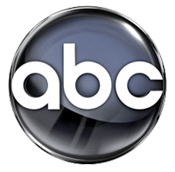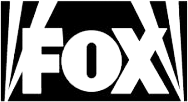 ---
Main Office - Houston: 13201 Northwest Freeway, Suite 800, Houston, TX 77040 281-999-9025 Make an appointment!
Appointments availbe in Katy, Sugar Land, Clear Lake, Pearland. Click here for Contents, News, and Celebrity Bankruptcies.
---

Listen to my guest appearance on CNN radio by clicking here for part one and here for part two and hear me discuss bankruptcy and debt collection. Topics include the differences between different bankruptcy chapters, what the goals are behind a bankruptcy filing, how to handle phone calls from debt collectors, what factors are used to calculate your FICO credit scores, and how to get different types of credit. Click here to watch a video about bankruptcy.
---
"At the end of the seventh year you are to cancel the debts of those who owe you money."
Deuteronomy 15:1

Make an appointment online for a free and confidential consultation with Houston bankruptcy attorney-lawyer Alex Wathen!
---
Question or Comment to Alex Wathen, Houston Bankruptcy Attorney or follow me on Twitter
---


"Honest people are routinely taken advantage
of by powerful banks and finance companies
who know the rules. My goal is to level the
playing field."

Alex Wathen, Houston Bankruptcy Attorney-Lawyer


---
Houston: 13201 Northwest Freeway, Suite 800, Houston, TX 77040 281-999-9025 Make an appointment!
Bush IAH-Greenspoint: 363 North Sam Houston Parkway East, Suite 1100, Houston, TX 77060, 281-872-6111 Make an appointment!
Clear Lake: 2437 Bay Area Boulevard, Suite 390, Houston, TX 77058, 281-709-4727 Make an appointment!
Galveston: 5316 Broadway Street, Suite B-2, Galveston, TX 77551, 409-209-2999 Make an appointment!
Pearland: 11200 Broadway, Suite 2743, Pearland, TX 77584, 281-709-4744 Make an appointment!
Katy: 22503 Katy Freeway, Katy, TX 77450, (281) 999-9025 Make an appointment!
Sugar Land: 19901 Southwest Freeway, Sugar Land, TX 77479, 281-999-9025 Make an appointment!

College Station-Bryan: 1902 West Villa Maria Road, Suite 306, Bryan, TX 77807, 979-314-4533 Make an appointment!

Austin: 701 Brazos Street, Suite 500, Austin, TX 78701, 512-410-7686 Make an appointment!

San Antonio: 8535 Wurzbach Road, Suite 101, San Antonio, TX 78240 210-853-5828 Make an appointment!

Dallas: 4054 McKinney Avenue, Suite 303, Dallas, TX 75204 214-771-8811 Make an appointment!

Additional limited service locations for document signing, drop off, and pick-up only are available in League City, Round Rock, Harlingen, College Station-Bryan, and Brenham.

Meetings with Alex Wathen at all offices is by appointment only.

---


Principal office located in Houston, Texas, though Alex lives in Houston and is proud to be a Harris County Bankruptcy Attorney. Licensed to practice law in Texas, the United States District Courts for the Southern District of Texas, Eastern District of Texas, Northern District of Texas, and Western District of Texas, the United States Courts of Appeals for the First, Third, Fourth, Fifth, Sixth, Seventh, Eighth, Ninth, Tenth, and Eleventh Circuits, as well as the United States Supreme Court. Alex Wathen is solely responsible for its contents. This site provides only general information and is not a substitute for a face to face consultation with a bankruptcy attorney such as Alex Wathen. Neither is there ever an attorney client relationship created by the use of this site including the submission of any bankruptcy questions or other information. For more information contact Alex Wathen, 13280 Northwest Freeway, Suite F352, Houston, TX 77040, (281) 999-9025. Click here for the website for Alex Wathen's Editorials. List.